Our Favorite Events Are Custom, Which Is Pretty Much Every One
As Southern California's premier outdoor movie screen rental company, we've had our fair share of special requests, and not just in regards to the equipment.
With over eleven years of experience, we've had the pleasure of serving:
Families
Schools
HOA's
Non-Profits
Government Organizations
Hollywood Studios
Fortune 500 Companies
in all sorts of events, ranging from conference presentations to stadium sized screenings.
And, with state-of-the-art equipment geared to match whatever the event calls for, we're happy to not just bring smiles, but to exceed expectations!
Check Out Our Big Screen Bundles with Big Savings
The Drive-In Special
Whether you're going for a car related movie or just looking to add a bit of nostalgia with your screening, few experiences are as memorable as sitting down and watching a flick right from the comfort of your own vehicle. And no Drive-In experience is complete without being able to hear the sound with the windows up.
And, when you take advantage of our Drive-In Special, you get:
FM Transmitters at No Additional Cost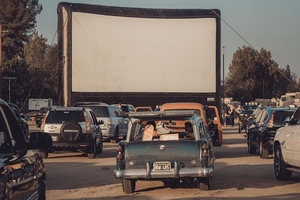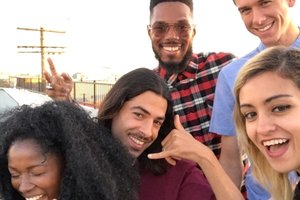 The Slide Show Package
Increased branding. Increased audience. Increased fun. The Slide Show Package adds a photo booth to keep the crowd engaged as they see themselves on the big screen before the movie. And, with standard social sharing and custom overlays, your guests advertise for you to attract a larger crowd or just show off your awesomeness.
Save 50% on the Cost of One Photo Booth Rental
Check out Halo and Salsa through Ultimate Photo Booths
The Live Sports Package
For the biggest games, there's no better feeling than being a part of the action. The Super Bowl. NBA Finals. World Series. Stanley Cup Playoffs. Or even the Rose Bowl. With the biggest screens around, and the brightest projectors, your guests won't just be able to see the game clearly, they'll be cheering as if they were in the stands.
And, with the Live Sports Package, you get:
Our Streaming Set Up at No Additional Cost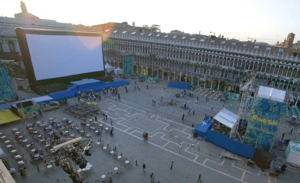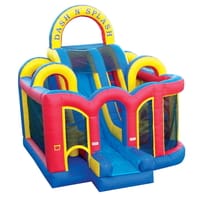 The Kid Friendly Package
Getting kids to sit still for a movie isn't easy. Keeping them entertained while waiting for the movie to start is even harder. With the Kid Friendly Package, watch as parents smile knowing their kids are happy as they wear themselves out with laughter jumping around in one of our bounce houses or combo units before settling in for a late night screening.
Save 30% on the cost of one jumper or combo jump
The Concession Stand
No theater experience is complete without the snacks. And no snack is more appropriate for a bunch of movie watchers than some classic popcorn straight from the machine and shoveled into individual packages for the audience to munch on while their favorite flick is playing.
And, with the Concession Stand, you get:
50% Off  the Cost of One Popcorn Machine Rental
(Comes with 30 servings, add additional servings for $1 per serving)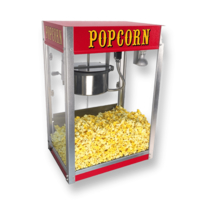 Get a Quote or Book Your Next Event Today!
See What People Are Saying About Us:
"We had a great experience with our Flicks at the Fountain summer movie series here in Carlsbad Village"
- Ashley W.
"Thanks again for all of the extra help with this event."
- Cassie C.
Allied Integrated Marketing,
'The Cool Kids' Advance Screening
"I do want to thank you and your crew for all of the effort in making the event come together. That was a big production, and you showed a tremendous amount of commitment to the success of the event."
- Billy Z
Allied Integrated Marketing,
Die Hard 30th Anniversary
"Thank you for all your help and willingness to go the extra mile to make it perfect.  I really appreciated that!  Also, thanks for making us look good over the past years."
- Leslee G.
Visit Oceanside® Conference & Visitors Bureau,
President/CEO